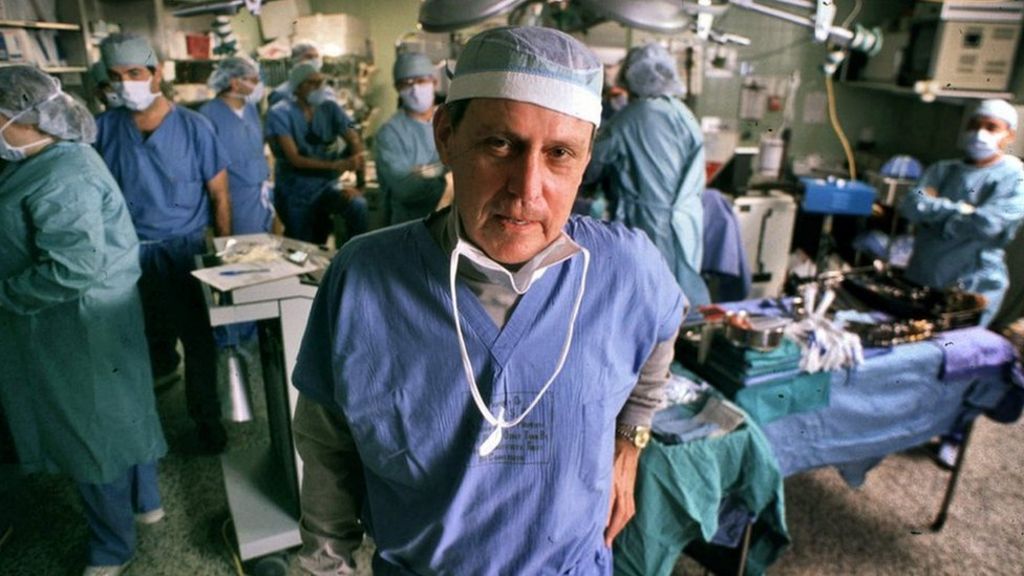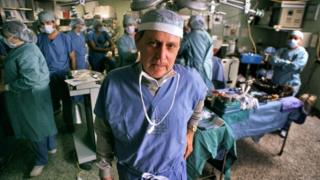 Image copyright AP Symbol caption Dr Starzl, pictured in 1989, first carried out a procedure, which has seeing that stored hundreds of lives
Thomas Starzl, the man who carried out the world's first liver transplant, has died days in need of his 91st birthday.
The American physician pioneered the process in 1963, however his first patient did not live on.
After making a new blend of anti-rejection medicine, he performed the primary successful transplant in 1967. Since then, heaps of lives have been saved through the procedure.
He died at home amongst his circle of relatives, a spokesperson said.
In an announcement, the School of Pittsburgh, which he joined within the nineteen eighties to work on his drugs research, mentioned Dr Starzl was referred to as the "father of transplantation" for his work in advancing the surgical treatment from "from a hazardous, rare process to an obtainable" one.
'A great human'
In addition to appearing the primary a hit liver transplants, he experimented with transplants from cadavers, and delicate the method through the use of equivalent twins and blood relatives.
He also pioneered animal-to-human liver transplants, including baboon to human experiments, which he confirmed could in brief lengthen lifestyles while there was a scarcity of human organs.
His family issued a press release saying he "brought lifestyles and hope to countless patients".
"He was once a pioneer, a legend, an excellent human, and an ideal humanitarian," it mentioned.
"He was once a force of nature that swept all the ones round him into his orbit, challenging those that surrounded him to strive to compare his superhuman feats of focus, will and compassion."
Dr Starzl used to be also identified for his research work on creating anti-rejection medicine. He mixed azathioprine, a drug which suppresses the immune device, with steroids to assist in his pioneering transplants in the sixties.
His research later in lifestyles could result in the popularity of advanced medicine including cyclosporine and tacrolimus.
He retired from medical work in 1991 and printed his autobiography, The Puzzle People.
In it, he revealed that in spite of all his accolades, he felt a great anxiety about if truth be told appearing surgical treatment.
"I had an excessive worry of of failing the patients who had placed their health or existence in my arms," he wrote.
"Even for simple operations i'd overview books.... then, ill with apprehension, i'd go to the working room, nearly not able to operate until the case started."
"rather than blotting out the failures, I remembered these forever," he said.